What is the Good Vibrations Music Club?
The Good Vibrations Music Club (GVMC) is a Community Club with chapters in various communities in Ontario. The Good Vibrations Music Club is for people interested in creating music, primarily for recreational purposes. The GVMC is organized and sponsored by Muzictrain.com.
Membership is open to all who are interested. Each chapter provides services and opportunities to residents of their local community.
Good Vibrations members may participate in all regular classes and playalong sessions* as these are made available. Classes and sessions are available for different levels of musical experience from beginners to full band participation. All groups will have the opportunity to perform from time to time at special events.
Current groups include
- Guitar for Beginners
- Ukulele for Beginners
- Playalong for Guitar, Ukulele, Bass, etc.

Coming soon...
- Senior band rehearsals for more experienced musicians.
- Piano/Keyboard for Beginners
- Choral Group for Singers
To join or sign up for classes GO HERE.
*Playalong sessions are group get-togethers where participating members play their instruments in a group, often along with recorded music.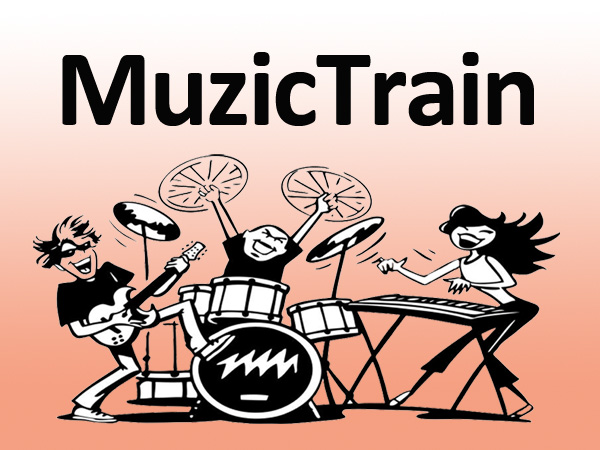 Good Vibrations Community Music Club is a project of Muzictrain.com, a non-profit organization operating in the province of Ontario.